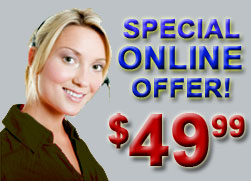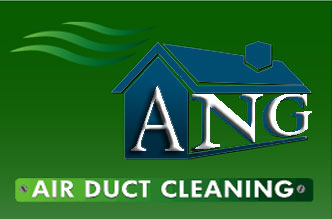 The American College of Allergies reports that over 50% of all illness is aggravated or caused by polluted indoor air.

Air Duct Sanitizers are optional treatments offered by ANG Air Duct Cleaning. Sanitzing agents are applied with special fogging machines and get to those hard to reach places like seams and corners.  Sporicidin sanitizer is approved by the EPA for use on nonporous duct materials such as sheet metal. Sporicidin is safe and effective. It treats bacteria, mold, viruses, and other micro organisms that may be living in the ducts.  It is used in hospitals and food processing plants. Sporicidin has a residual effect that lasts about 6 months. Sanitizing is an extra step at providing the cleanest HVAC system possible and may be of added help to allergy and asthma sufferers.

License # 911618

Bonded & Insured

Air Care Certified

Heating & A/C

"We received a coupon in the mail from ANG and were able to save money not only on the air duct cleaning service, but on our monthly energy bill!  Two birds with one stone!"




Esther and Ed L.
Thousand Oaks

"Choosing an air-duct cleaning company was not easy since there are so many of them,but thinking back now, I am so glad I went with ANG!  They are fast, professional, and most importantly honest!"                       

Ashley M.

Oxnard City

"I am a mother of two with one on the way and after I researched what contaminated ducts can do to my family's health, in our very own home, it was such an easy choice to make.  Glad I hired ANG's services!"

Lori W.

Silver Lake

All Rights Reserved © 2010 ANG Air Duct Cleaning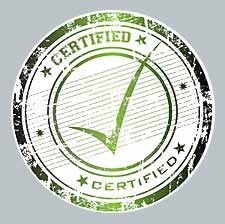 Click Below to Visit the Resources




Why is a sanitizer used in the air ducts?

When an Air Duct Cleaning is performed on your system, all the debris is completely

removed by the vacuum. What cannot be removed during the cleaning process is

mold, mildew, fungi, algae and bacteria. These are removed by applying an HVAC

sanitizer after the cleaning.

When should the sanitizer be used?

After every Air Duct Cleaning or if the HVAC system is emitting odors.

Is it safe to be in the house when the sanitizer is applied?

Yes. Due to the enhanced benefit of its low toxicity and safety rating from the EPA, it

is used in occupied spaces. This means you do not have to leave the premises

during the application. The sanitizer we use does not have any environmental damaging

propellants, perfumes or flammable ingredients. This product iscompletely odorless.

How is the sanitizer applied?

The sanitizer is applied using a fogger machine. This method is used due to it being

the most efficient way to coat the complete system with the sanitizer.